Things you must no before updating Xiaomi Mi A1 to 8.1
How to update Xiaomi Mi A1 to 8.1 – Things You Must No
How to update Xiaomi Mi A1 to 8.1
Aside from what the 8.1 update brings (like Pixel 2 launcher look as well as dark and light themes).
How to update Xiaomi Mi A1 to 8.1 ,The update also includes Android security fixes for the month of June. The official change-log isn't yet available.
But here's an unofficial one from someone who received the update.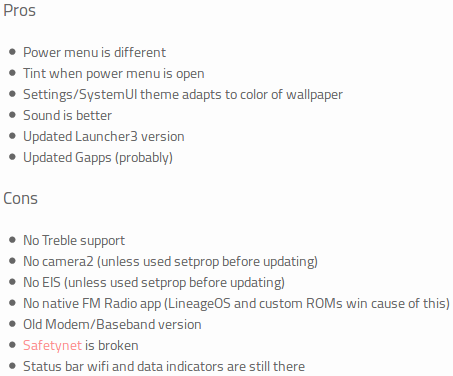 The roll out seems to be happening globally, as users from markets like India and the Philippines are reporting getting the OTA update.
How to update Xiaomi Mi A1 to 8.1
While Android 8.1 rollout is definitely a good news for Mi A1 users, they may want to hold off updating their units as there are reports of a bug in the update that wipes entire SMS history. Specifically, users say this happens after the messages app is swiped away. So be warned!